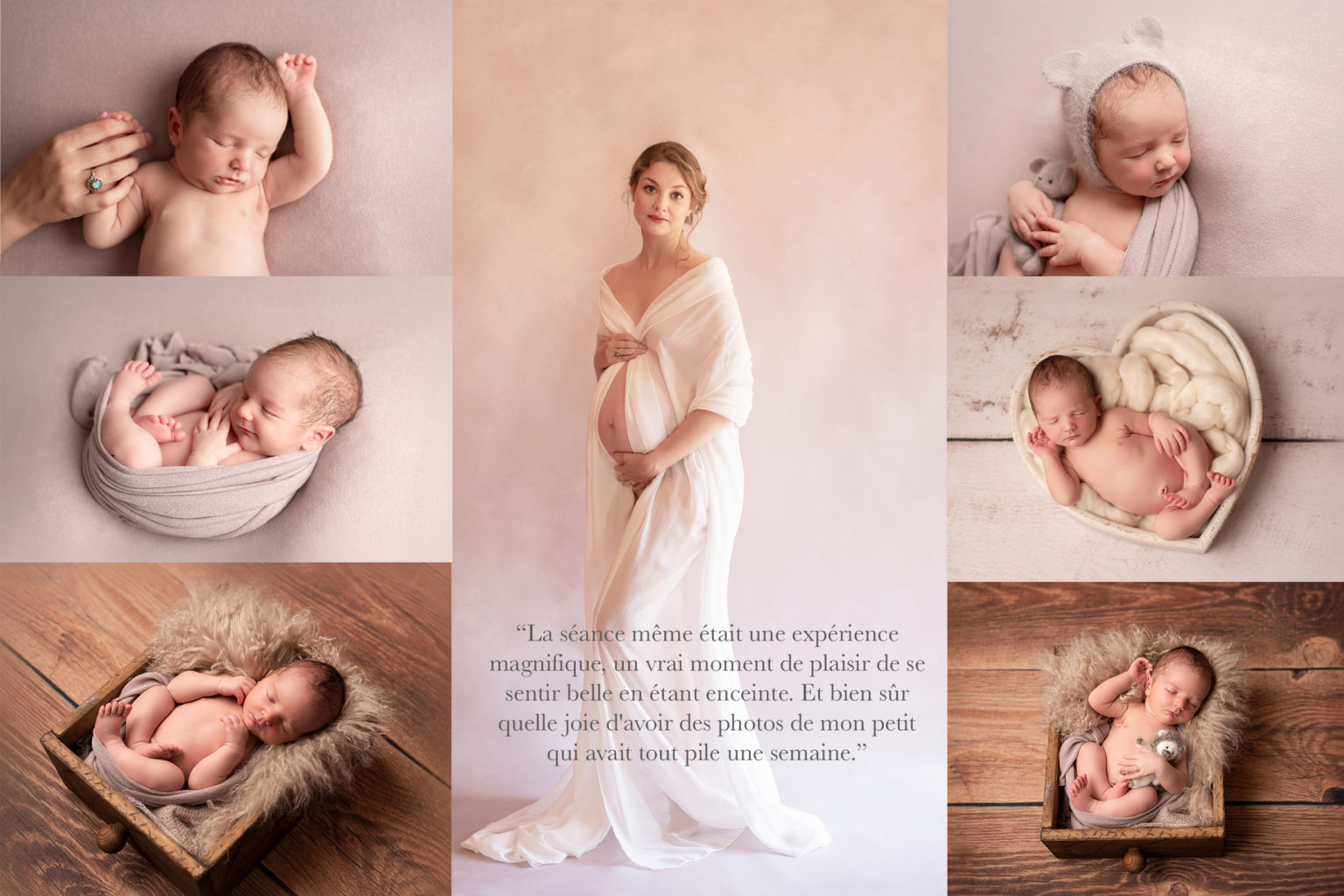 Si Belle Photo Studio is different from most other photography studios in several ways.
All our sessions are tailor-made. We plan the wardrobe (and offer more than 50 gowns in our dressing!) and the style according to your tastes and preferences! We work with the best hairdressers and makeup artists in Brussels to make moms feel beautiful and confident, and have fun during this very special experience – the photoshoot at Si Belle Photo Studio.
In addition we provide our customers with printed products instead of just digital files burned to a CD or USB stick – which will end up being lost or corrupted … We work with the best, internationally renowned ateliers that produce magnificent photography products such as folio boxes, albums and framed prints. Majority of our products are hand-made. We adapt our packages to the number of photos and photographic products selected by our customers.
All printed products come with digital files of your selected newborn, maternity or family photos, so you can share them on Facebook or Instagram or send them to family and friends.
There is no obligation to purchase a certain number of images or to spend a certain amount of money. Our customers choose what they like and how much they would like to spend AFTER viewing their images, which will be presented to you fully retouched and printed during an in person selection appointment in studio approximately 3 weeks after your photo session.
We serve local and international clients. Our customers come from all over Belgium (Brussels, Namur, Liège, Antwerp, Ghent, Mons, Charleroi, Tournai) and from abroad (most often from Germany, France, Italy, Russia, Switzerland, from the Netherlands) and even travel across the ocean. This is a huge compliment to us and we take our work for each of you very seriously. Let us plan your session together! Get in touch at +32 474 39 33 36.